About Us
a1-(Custom Built Intelligent Sampling Systems).
By combining the supply of innovative products with our engineering capabilities, we'll continue to exceed the needs of our customers.
As systems integrator, we recommend, design, manufacture, install and service a range of emissions monitoring and gas detection systems.
We're proud to have passed the audits and achieved ISO9001, ISO14001 & ISO45001 accreditations.
We're Here For You
We're always on-hand to discuss your technical/legislative queries or better still; conduct a site survey to help identify your precise needs.
Our knowledgeable team are readily available and committed to finding you the right solutions to meet your specific application requirements; across a broad range of industries.
Broad Product Range
Our products and services are required across a range of sectors including power generation, utilities, environmental, general industry, chemical, oil and gas, food & beverage and pharmaceutical.
They're designed to satisfy environmental compliance regulations, to carry out gas sampling for research purposes and to keep people safe at work.
We have access to thousands of the best gas monitoring products from manufacturers from around the globe;
Envea
GASTEC
Crowcon
Teledyne Gas & Flame Detection
3M (Scott Safety)
Honeywell (BW & RAE Systems)
Industrial Scientific
DODTEC
Ankersmid
A+ Corporation
Morphix
Det-Tronics
We Make it Happen
Our excellent reputation develops through the desire and ability to understand our customer's needs.
We have access to a wide range of high quality products and components which enable us to deliver reliable and fit for purpose gas monitoring systems that are designed to provide high performance.
Equipment Specification
We go from strength to strength thanks to a knowledgeable in-house engineering team with experience of designing and integrating gas monitoring systems.
Project Design
We can provide custom design services and are able to provide full technical drawings and specifications based on clients' specific requirements.
System Integration
All equipment is put through a thorough quality check before dispatch which tests electrical and fluidic performance and the operation of the product.
Installation & Commissioning
Our project engineers work with you to ensure all equipment is installed to current specifications and meets project timescales.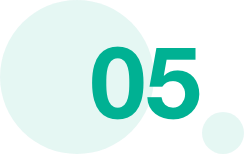 Servicing & Calibration
No matter what the site location, the size of the project, and any potential problems likely to be encountered, a1-cbiss have proven capabilities to ensure deliverability. 
Service Support
We are able to support our equipment by telephone, in house or on site. Full repair facilities allow our engineers to turn around equipment repairs quickly.
Over 30 Years of Experience
Contact us - Our team of application specialists can assist you with system design, installation, maintenance, and repair. As a systems integrator, we provide end-to-end support to ensure your facility has a reliable and effective gas detection system in place.
Sign up for more information - For more information on protecting your staff from the dangers of gas leaks, sign up for our emails.