Dave Holt
Workshop Supervisor | Joined 2008
Dave has been at a1-cbiss for 13 years having worked his way through the ranks to Workshop Supervisor. He liaises with the design team and engineering coordinator to schedule the projects for workshop build.
Dave is responsible for the team of workshop engineers based at Valiant Way that build all the CEMS and Gas Detection systems. He enjoys the variety of the role and the bespoke aspect of the projects.
"As most projects are designed to a bespoke specification, my team must carefully read the project drawings for accuracy. Each of my team has their own specialisms and together we; build the analyser racks, cut and grind cabling trays, panel build, fit the analysers, wire the systems in and electrical test the system". Once the workshop engineers sign-off on the build, the project is ready for factory acceptance test (FAT).
Nikki Karlstad
Operations Supervisor | Joined 2018
Nikki began her a1-cbiss career as the Coordinator for the Central Service Team. 12 months on, an opportunity arose working within the Engineering Department, so she took the job as Engineering Coordinator. It's the same principle, liaising with customers and trying to keep to their deadlines while working with the team here to make sure we're giving the customer exactly what they need.
It's a little different from service as the projects are a lot more varied but she is relishing the challenge of working as part of the team to make sure we can meet the customers' expectations and deadlines.
Dave Paes
EC & I Designer| Joined 2021
Dave recently joined the design team as an EC & I Designer. He helps design many different Continuous Emissions Monitoring Systems (CEMS) and Gas Detection Systems that a1-cbiss offers to client specifications. 
Dave's engineering background is in a different sector, so he's learning about MIRFT and MIR9000 CEMS by taking on projects which are primarily upgrades to existing customer systems. This allows him to fill the gaps in his knowledge, reinforcing the new concepts he's been taught.
John O'Neill
Systems Engineer | Joined 1995
John's 26 years at a1-cbiss makes him the second most experienced engineer and a huge asset. He's the glue that sticks everything together. Having worked in pretty much all areas of the engineering design team (CAD design, documentation, procurement), John is the go-to man seen as he can remember most of the projects. 
John's current role as Systems Engineer means he's best placed to help the sales engineers specify the right equipment for the sales tenders. He leads the design review meeting to ensure that the project specification will fulfil the customers' expectations. 
Once projects are signed off, he procures the major items for projects. During the system build, John is a great asset for the workshop engineers and install teams to iron out any anomalies with drawings or replacement parts.
John also provides service support for older sites thanks to his experience of conducting site surveys, having designed the systems, and established long-standing relationships with clients.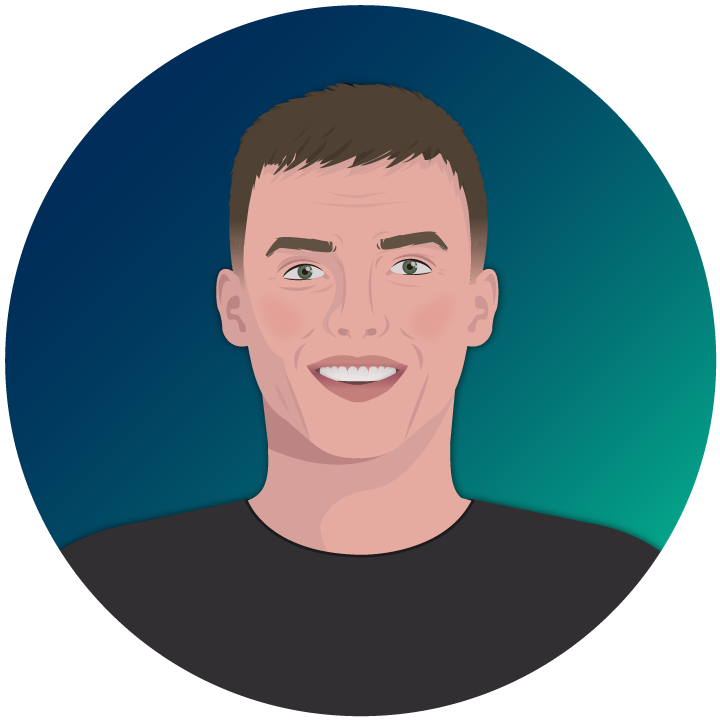 Dom Walton
Electrical Engineer | Joined 2018
Dom has just completed his four-year apprenticeship with a1-cbiss. He spends his time between the workshop and performing onsite installations which has taught him a wide variety of skills.
These include panel building, cross-plant cabling, system wiring, electrical installations and integrating systems on the power plants.
Stuart Barrowcliff
Technical Support Manager | Joined 1997
Stu is a1-cbiss's third most experienced engineer having worked in every role throughout the engineering team since starting out as an apprentice in 1997.
Now his current role with all the previous experience to back him, his responsibility now lies as a support to the engineering in terms of setting up the factory acceptance tests and as a technical support to the service teams within a1-cbiss. Stu is available to deal with customer's technical issues and provides technical assistance either onsite or from the office.
As part of the role, Stu trains new starters and provides refresher training for engineering and service teams on analytical instruments & CEMS systems. He must ensure that the new engineers are competent, confident and are ready to be deployed onsite.
George Forster
Software Manager | Joined 1994
a1-cbiss is proud to boast that the engineering team has 3 members each with 24+ years' experience. George has provided the most service having joined the company in 1993!
George joined a1-cbiss as a Senior Programmer and took on the task of creating a new data acquisition package fit for supporting a1-cbiss's developing product portfolio. CDAS (cbiss data acquisition software) is now the most advanced DAS available for continuous emissions monitors.
These days, George is Software Manager and is responsible for setting up customer's PCs with CDAS and attending site to connect to the site infrastructure.
Don Wijesinghe
Software Engineer | Joined 2021
Don's role as a Software Engineer chiefly requires him to write new software, and to re-develop existing software when platforms and system requirements are changed.
Don's role as a Software Engineer chiefly requires him to write new software, and to re-develop existing software when platforms and system requirements are changed.
Contact us - Our team of application specialists can assist you with system design, installation, maintenance, and repair. As a systems integrator, we provide end-to-end support to ensure your facility has a reliable and effective gas detection system in place.
Sign up for more information - For more information on protecting your staff from the dangers of gas leaks, sign up for our emails.