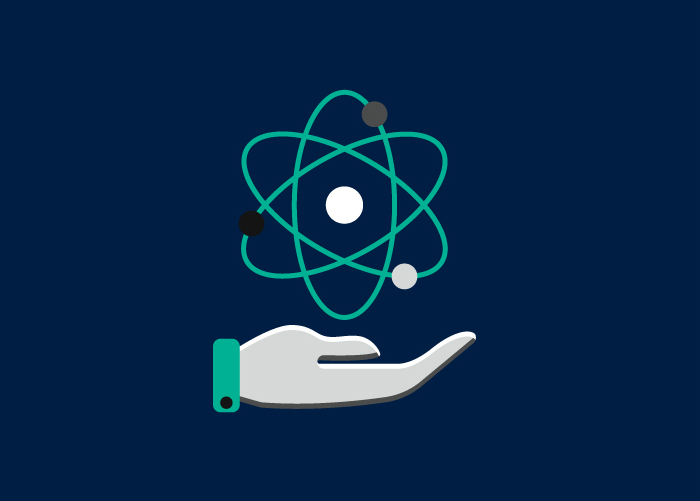 Culture
The foundations to our success; continuous improvement, accountability, and respect.
Continuous improvement is demonstrated by our customer focus, pursuing growth through perseverance and resilience, taking agile and responsive action and advantage of opportunities that pass others by.
Accountability is demonstrated by being experts in our fields, taking responsibility to deliver the highest standards of service and performance.
We show respect to our colleagues, customers, and suppliers in everything that we do, fostering a safe and inclusive culture that respects and values our differences.
Diversity and Inclusion
Both employment policy and practice are based on non-discrimination and equal opportunities. We want to be an inclusive organisation with a diverse workforce that reflects the global communities in which our colleagues live and work.
We recognise that it is important that we value difference and encourage support and celebrate diversity. Going forward we will review how we can continue to evolve our diversity and inclusion agenda.
Communication
a1-cbiss greatly values the commitment of its employees and recognises the importance of communication in fostering good working relationships. It is important to maintain regular communication with colleagues particularly those who work in isolation away from other colleagues and are kept positive and confident in the customer service that their business would continue to provide.
We developed our approach to internal communications. Methods of communication include videos, management briefings, internal announcements, and the distribution of Preliminary and Interim Announcements and press releases.
Copies of the Annual Review and Annual Report & Accounts are also made available in the operating businesses and provide employees an understanding of the Group's business objectives and their roles in achieving them.
Training & Development
Our colleagues are vital to our success. Managers are responsible for supporting colleagues' learning and development by setting goals, giving clear and regular feedback, and offering opportunities to learn new skills.
Ability and aptitude are the determining factors in the selection, training, career development and promotion of all colleagues. We provide and encourage appropriate training and development for each of their roles.
We have structured apprenticeship schemes in which we always aim to have at least two employed apprentices at any time.
Wellbeing
We encourage good physical and mental health. Our wellbeing team have put a lot of emphasis on colleague wellbeing by implementing social events, outdoor team challenges, gym membership and lunchtime group activities. We provide an opportunity to engage with colleagues to create a comfortable working environment. The Employee Assistance Programmes is in place for employees who need extra support outside of work. This includes counselling or specialist support.
Health & Safety
A1-cbiss is fully committed to ensuring clean, safe and healthy working conditions and actively promotes a strong safety culture and a collective responsibility for ensuring Health & Safety standards are continually improved.
In accordance with our accreditation ISO14001 Our Managing Director has overall responsibility for Health & Safety policies and procedures to ensure compliance with local regulatory requirements, cultural and specific business needs.
Health & Safety forms part of the induction process for new employees and, where relevant, more specialist training is provided for specific functions.
A1-cbiss uses a near miss reporting system to ensure that Health & Safety hazards are proactively identified, and appropriate mitigation is put in place to ensure they do not result in Health & Safety incidents.
The number of near misses has increased as the Group increases in scale and is seen as an indication of diligent reporting practices. There are still inconsistencies in near miss reporting across the Group and this continues to be an area of focus
Community and Charity
Working with local charities is an integral part of our values as a company. At a1-cbiss, we offer our support through fundraising campaigns, donations and by giving up our own time. We organise events that either contribute to nominated company charity or allow individuals to contribute to their own chosen charity. In 2019, a1-cbiss donated £3555 to the Owen McVeigh Foundation.
Cookie Policy
Our website uses cookies to distinguish you from other users of our website. This helps us to provide you with a good experience when you browse our website and also allows us to improve our site. You can choose to accept or decline cookies. Most web browsers automatically accept cookies, but you can usually modify your browser setting to decline cookies if you prefer. This may prevent you from taking full advantage of the website. By continuing to browse the site or by clicking 'I accept', you are agreeing to our use of cookies.
A cookie is a small file of letters and numbers that we store on your browser or the hard drive of your computer if you agree. Cookies contain information that is transferred to your computer's hard drive.
We collect information through cookies to ensure the content of the website and the website pathways work as effectively as possible. We use the following cookies to help us achieve this:
Strictly necessary cookies. These are cookies that are required for the operation of our website and are completely anonymous. Below are examples of when or why we will use these cookies:
– to help the website to function and enhance the look and feel of the website;
– to ensure you are always provided with a quick and responsive browsing experience;
For our web servers to respond to your actions on the website or browsing the website. The website would not be able to work without it; and they also help to improve navigation around our website and allow you to return to pages you have previously visited.
Analytical/performance cookies allow us to recognise and count the number of visitors and to see how visitors move around our website when they are using it. This helps us to improve the way our website works. Below are examples of when we will use these cookies:
– statistical information and log data about the number of visits to certain pages on the site;
– the pages you viewed and activities you carried out during your visit;
– the time and date of your visit;
– the duration you stayed on a certain page; and
– the path taken whilst on the site.
Functionality cookies. These are used to recognise you when you return to our website. This enables us to personalise our content for you, greet you by name and remember your preferences. Below are examples of when we will use these cookies:
– as soon as you visit the website, a cookie on your device will identify you have returned to the website and record your preferences;
– remembering your choice of language or region; and
– when submitting a comment to one of our blogs, the information you enter is remembered in order to make it easier for you to comment next time.
By using our website you agree to us placing the cookies specified above on your device (phone, android, computer, mac etc.).
Please note that third parties (including, for example, advertising networks and providers of external services like web traffic analysis services) may also use cookies, over which we have no control. These cookies are likely to be analytical/performance cookies or targeting cookies.
Changes to Cookies Policy
We may change this Policy from time to time as a result of changes required by its insurers, for operational or administrative reasons or in order to comply with changes in the law.
Anti-Bribery & Corruption Policy
All employees should conduct their business in an honest and ethical manner. The Group's businesses and employees are committed to acting professionally, fairly and with integrity in all their business dealings and relationships wherever they operate in the world.
In support of this commitment, the Company will implement and enforce effective systems of control to identify any instances of bribery and take immediate action to stop them. The Board will take a zero-tolerance approach to bribery and corruption.
Modern Slavery Statement Policy
The Group has a culture of openness, integrity and accountability and requires that employees act fairly in their dealings with all stakeholders, including customers, suppliers, fellow employees and business partners. We are not involved in Modern Slavery.