Fixed Gas Detection Systems
Gas Detectors Overview
A gas detector is used to detect gas. Gas detectors are produced in the form of single-gas detectors, confined space detectors or multi-gas detectors with PID sensor options. Gas detectors, monitors and meters vary in size and ability depending on the type and number of gas sensors used, display options and product approvals.
Where Are They Installed?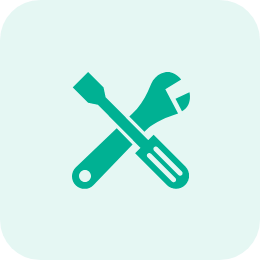 Why Do I Need a Fixed Gas Detection System?
Fixed gas detectors are installed for personnel safety, plant protection or continuous sampling.
Gas detection systems consist of gas detection sensors linked to a gas control panel.
These sensors are designed to continuously monitor for single or multi hazardous gases in ATEX zones or safe areas. 
Within industrial processes, there's always the possibility that gases will escape into working areas.
To reduce the risk of harm to workers, the plant, and the environment, an effective gas detection system is needed to activate an alarm to warn of a gas leak.
With most industrial gas monitoring systems having 4-20mA, digital or relay outputs, they can be used to trigger existing plants such as extractor fans, or turn off process supply lines, activate localised alarms to warn personnel of danger.
Where Are Gas Detection Systems Installed?
Industrial gas detection systems are installed in many sectors – Manufacturing, Breweries, Agriculture, Oil & Gas, Marine, Power Generation, Food & Beverage, Pharmaceutical, Universities, Hospitals.
Why Buy a Fixed Gas Detection System from a1-cbiss?
a1-cbiss are one of the few UK gas detection companies that can supply the whole package from spec to system installation and ongoing service support.
At a1-cbiss, we have a team of gas detection consultants who work closely with you to design a tailored fixed gas detection system fit for your application. We provide a site survey and follow up with the specification and quotation as a project.
Using our teams of qualified in-house engineers with expert knowledge of gas leak detection equipment, we are the perfect partner to design, build, install and service your permanent gas detection system.
Carbon Dioxide Detection in Breweries
a1-cbiss were recommended by an air monitoring survey to tender for the supply and install of a Carbon Dioxide monitoring system in two major breweries in the UK.
Featured Case Studies
Our solutions satisfy applications from small facilities up to large multi-site facilities and everything in between.
Explore some of our featured case studies for more information or chat to an expert.
Ethylene Oxide System for Safe Working in Sterile Environment
We were contacted to assist a client who had an existing electro-chemical EO/ETO monitoring system on site.
Hydrogen Detection System Reduces Explosion Risk at Battery Storage Facility
At a research & development facility, a climate controller houses a large number of batteries which are being tested for safe use in water meters.
Hydrogen Leak Detection for Hydrogen Refueling Station
We were approached to install a hydrogen leak monitoring solution inside a high pressure, transportable refueling station.
Having trouble making the right decision?
Download the guide to selecting the right gas detection equipment for your company.
Contact us - Our team of application specialists can assist you with system design, installation, maintenance, and repair. As a systems integrator, we provide end-to-end support to ensure your facility has a reliable and effective gas detection system in place.
Sign up for more information - For more information on protecting your staff from the dangers of gas leaks, sign up for our emails.