Reducing air pollution is a major challenge for private, public and local authorities in the UK.
The Local Air Quality Management (LAQM) regime requires every local council to regularly review and assess air quality in their area.
Our Air Quality Monitoring Stations (AQMS) are ideal for those who are seeking quotations for the supply of data management services to manage data from a network of automatic AQMS.
LAQM Pollutant Objectives
Councils that have been designated an Air Quality Management Area (AQMA) under the Environment Act 1995, have a duty to monitor and report on levels of Nitrogen Dioxide (NO2), Particulate Matter (PM10) and Sulphur Dioxide (SO2)
Local councils are required to undertake automatic (continuous) monitoring in order to fulfil the statutory responsibility to report on air quality.
How Can We Help?
a1-cbiss can supply any configuration from a single analyser to a multi-component air quality monitoring network built around the clients' exact requirements.
a1-cbiss is a renowned gas monitoring systems integrator, providing clients with a range of standard or bespoke monitoring systems.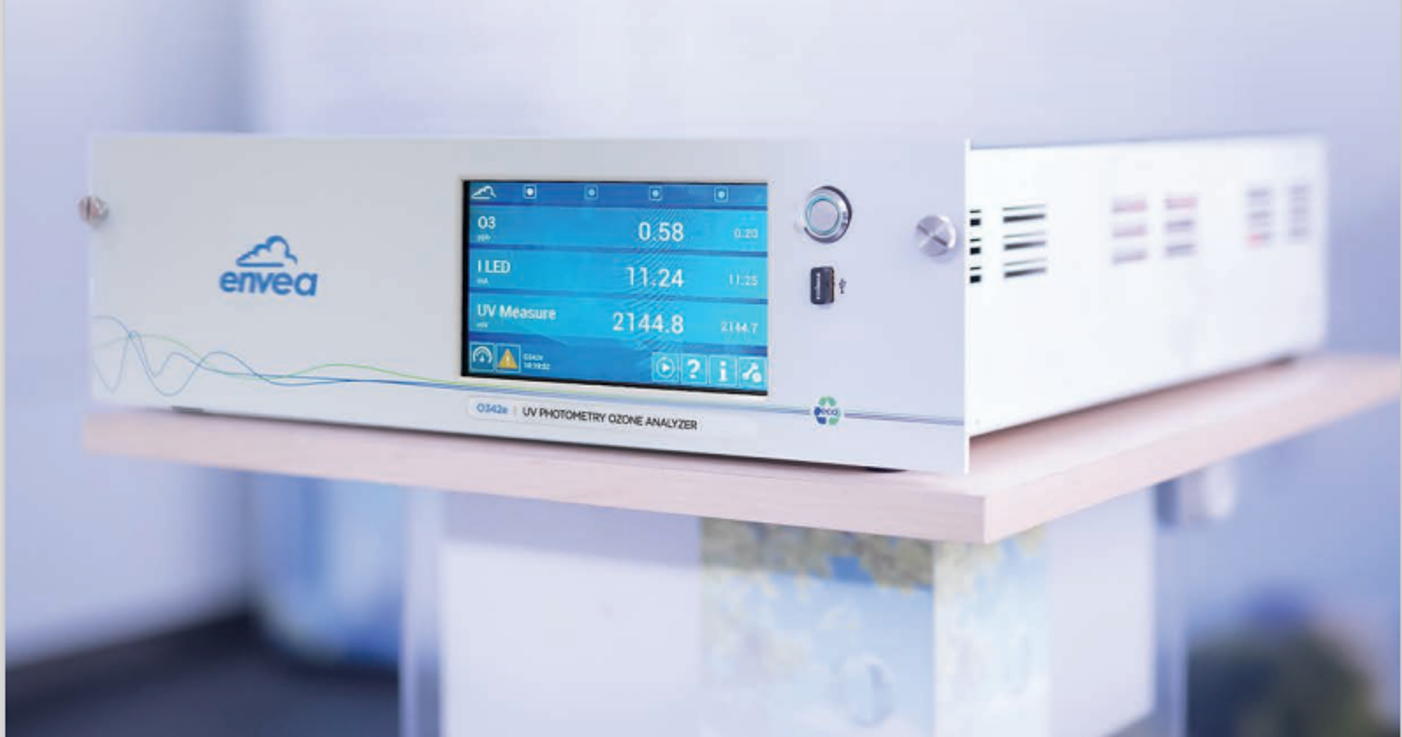 E-Series Analysers
We wish to introduce the first eco-designed, QAL 1 certified gas and particle analysers from ENVEA.
These e-Series analysers can operate without connection to the power grid whilst in campaign mode. If necessary, e-Series can be powered only by batteries, and depending on weather conditions, with solar panels.
Pollutants for all Monitoring Needs
Capability of measuring: NOx, NO, NO2, NH3, SO2, CO, CO2, O3, VOC, BTEX, PM10, PM2.5, PM1,
These highly sensitive ambient air pollution monitors are designed with the user in mind.
How Are Air Quality Monitoring Systems Available?
Fixed AQMS monitoring stations – small shelters, powered by mains electricity or by batteries and solar panels
Mobile laboratories – vans, trailers (wheeled or stationery), trucks, vans, etc.
Trailbox monitoring stations – small enclosures
Cairnet – micro sensor-based monitoring stations
All stations are equipped as standard with the sampling system, equipment for measuring the targeted pollutants (ambient air quality analysers or micro-sensors), meteorological equipment, station calibration and control system, data acquisition, processing and display, etc.
Fixed AQMS monitoring stations
Reduce energy costs: analysers with the lowest power consumption on the market, requiring no air conditioning system
Autonomy: 24V powered analysers allowing fixed or mobile stations to be powered by battery and/or solar panels
Approved: QAL1 certified
Flexibility: more powerful, modular, compact and affordable stations
Mobile Laboratories
Mobility: allows for monitoring in isolated areas not covered by the electricity grid
Lower operating costs: low energy consumption
Space-efficient: laboratories consist of ultra-compact analysers
TRAILBOX Mini-Stations
Choose 3 analysers: There's space for up to 3 gas and particle certified interchangeable analysers
Choice of parameters: Continuous measurement of NOx, NH3, SO2, H2S, CO, O3, VOCs, HC, PM10, PM2.5
Allows for fast installation
Easy Transport: Compact, handy and transportable thanks to wheels and handles
Cairnet
Cairnet® is a networkable, stand-alone station in a waterproof housing
Portable: no cables or heavy installation, solar powered, just switch it on and move it to different locations
Versatile: Possible to interchange the choice of up to six Cairsens® micro-sensors
Choice of measurement parameters: H2S / CH4S, NH3, nmVOC, O3 / NO2, NO2, CO, SO2, PM10, PM2.5 and PM1
Easy access to data: Real-time air monitoring with cellular communication.
Easy Access to Data
XR Cloud® software is capable of managing all of the mobile air quality monitoring systems in a city or region in a network.
Each of these mobile air quality monitoring stations includes the e-SAM DAHS module which manages all the measuring instruments: analysers, meteorological and temperature sensors, etc.
Supervision of all stations in the network
Wireless data transmission
Detailed mapping of the pollution
Calibration and control of the whole measuring chain
Advanced statistics, automatic data validation and reporting
Leaders in Innovation
ENVEA is an innovative environmental monitoring provider, offering a complete range of unique solutions to solve your specific needs.
Over the decades, ENVEA engineers have been innovating, inventing, and modernising tomorrow's AQMS solutions to be in line with environmental standards and climate change challenges.
Interested?
Contact a1-cbiss for more information